About Us
Floor Gardens is a family owned and operated business, started in 1979 by K.A Sugathan, with the ambitious aim of providing the biggest and best range of doormats and carpets to flooring industry. We take pride in our reputation by supplying quality doormats and carpets to the flooring industry. We are passionate about offering a wide range of quality products, available at a competitive price with a reliable service that is second to none. Our service that is based on experience and knowledge built up over 15 years working for several retailers, Importers, large stores, commercial, rental and promotional markets. It is this experience that gives FLOOR GARDENS the edge over our competitors.
By working for biggest stores and importers we become involved in designing, producing, marketing and selling of products. Only when you have worked as we have in the production departments, making mats physically, mixing colours for the logo mats or trimming the mat borders etc – can you truly understand the products you are selling or recommending.
We actively use our experience every day by giving our customers unbiased advice and making suggestions on designs, colours or even product choice. We take pride in our attention to detail – whether this is through high quality product photography or our response time to emails & phone messages.
The Floor Garden website is a one-stop shop for all your mats & matting needs. We want you to be delighted with our mats and carpet sales, not just now but years down the line.
Certification is the provision by an independent body of written assurance (a certificate) that the Organization, Product, system and service in question meets specific requirements. It is the formal attestation or confirmation of certain characteristics of an object, person, or organization. This confirmation is often, but not always, provided by some form of external review, education, assessment, or audit. Accreditation is a specific organization's process of certification. According to the certification test is a credentialing test used to determine whether individuals are knowledgeable enough in a given occupational area to be labelled "competent to practice" in the industry.
Depending on our future and specific goals, earning a certification can showcase our motivation and initiative to develop professionally. We have many industry-specific certifications like SEDEX Smetha 2 Pillar, CTPAT, BSCI, ISO 9001-2015, SA 8000 and FEMA also. All these are mandatory requirements for an organization.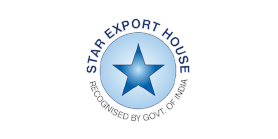 The best in the business! They have so much experience helping people they're great!
Wide selection, quality products, super helpful staff. Where I'd recommend everyone buy all their carpets and rugs.
We have working with Floor gardens! They are awesome and very professional! Outstanding product and install!! Highly recommend.