Residential Building
We've developed matting solutions for common residential areas like stairwells, entranceways and walkways. Our mats can be found in every nook and corner of the house as well as gardens to protect your loved ones from injury during falls or slips & crashes!
Retail
With a variety of options to choose from, including walkway matting and entrance mats for safety concerns as well as dirt removal at entry points in retail environments – it's no wonder that protective flooring is one the most popular products we offer!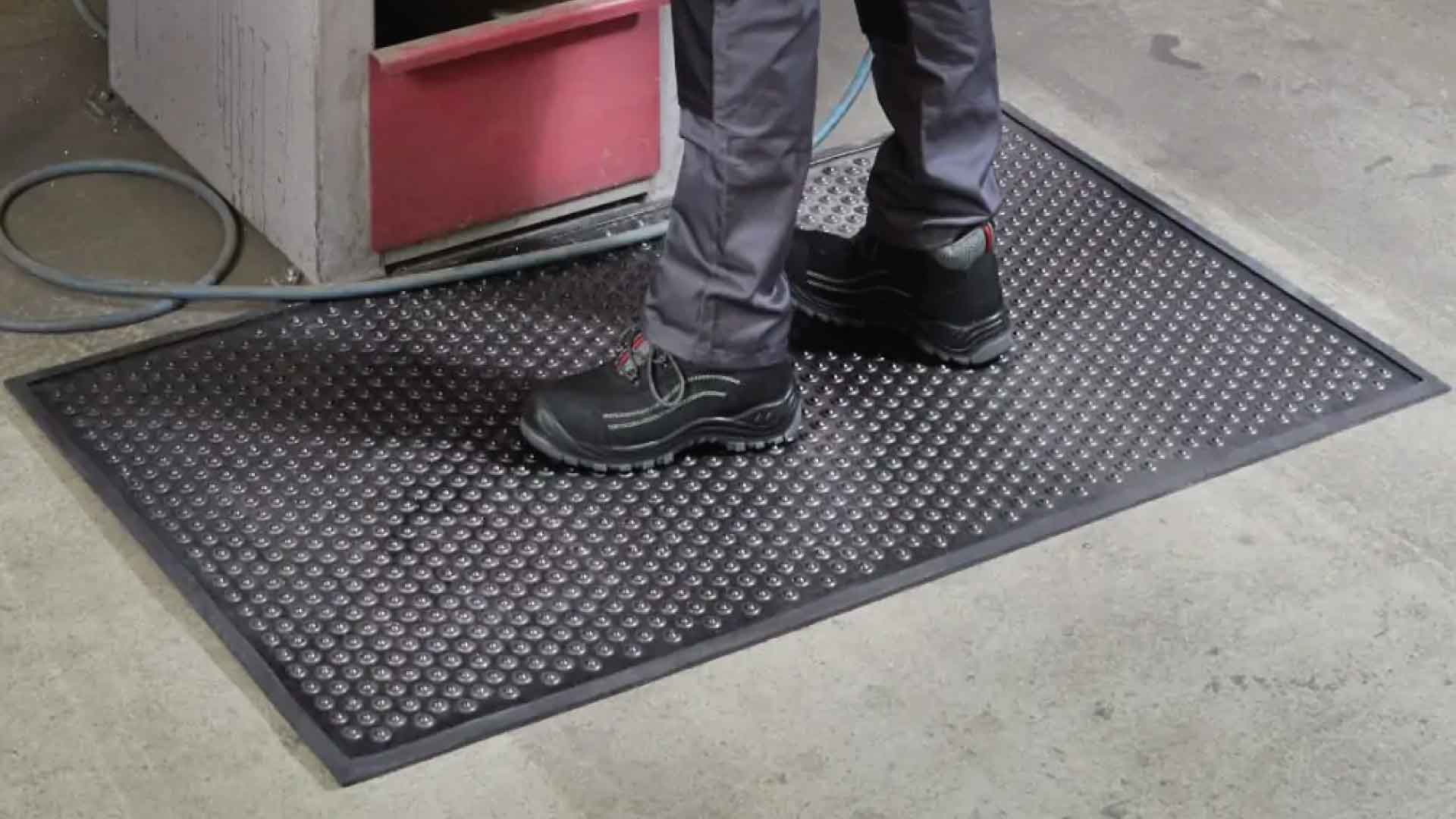 Manufacturing
Hard-wearing, durable flooring is a must in any manufacturing environment. For safety and comfort alike workers need floors that can withstand the wear of their jobs without showing signs or giving out on them early because they're just too tired from endless hours at work!
Mats made by us here are designed with these qualities specifically–they'll never let you down when it matters most so get yours now before someone else does.
Industrial
For hardworking people who spend long hours on their feet, our industrial mats are designed to be comfortable and provide relief. Made of rubber with built-in cushioning for cold floors or standing still in one place all day – they're just what you need!
Restaurant
The anti-fatigue and slip resistant mats we provide offer a safe environment for all those who work or visit our facilities, whether they're on their feet throughout the day at your busy restaurant or hotel complex. With protection from fatigue due to standing upright as well as reducing accidents caused by slippery surfaces like carpets that attract dirt easily than other types of flooring do; these products will make sure you've got everything covered!
Educational institutions
We offer a variety of matting for various uses, including recreation areas and walkways. Our classroom mats are designed to protect against scratches or other damage in your school's specialty spaces like science labs!
Construction
Whether you're on a temporary or permanent site, our matting is lightweight and easy to roll. It's made from durable material so that installation takes place quickly with little maintenance required afterwards – this makes it ideal for any job!
Healthcare
Our range of wall-to-wall healthcare carpets are popular due to exceptional quality and a contemporary colour scheme. The carpets can withstand any sort of cleaning requirements, like eg. the use of strong chemicals for removing stains or unpleasant odours – while maintaining its original appearance.